Home

Ammonium Benzoate
Ammonium Benzoate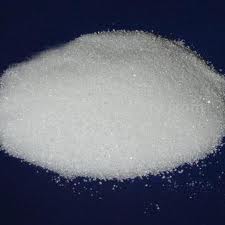 Ammonium benzoate
, a white solid, is the ammonium salt of
benzoic acid
. It is a white metal substance that is highly reactive with Sodium Phosphate.
Molecular formula: C7H5NO2
Molecular weight: 139. 1519
CAS: 1863-63-4
Appearance:White flaky crystalline powder,odorless or with smell of benzoic acid.
Ammonium benzoate Uses:
1,
Ammonium benzoate
is used as chemical analysis reagent, in pharmaceutical industry and in electronic industry to produce electrolytic capacitor.
2,
Ammonium benzoate
is excellent food antiseptic additive and anticorrosion treatment agent for metal and rubber.
| | |
| --- | --- |
| Item | Index |
| Purity≤ | 99.0% |
| Loss on drying≤ | 1.5% |
| S04-≤ | 0.0005% |
| Fe3+≤ | 0.0002% |