Home

Sodium Propionate
Sodium Propionate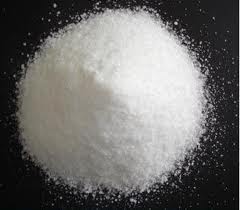 Sodium Propionate
is white crystalline granule crystal powder; odourless or with little propionate smell; easily deliquescence, very easily soluble in water, soluble in ethanol, slightly soluble in acetone.
Sodium Propionate
is used as preservative; mold and rope inhibitors. In food processing industry, it is used as buffer, chelate agent, nutrient additive, emulsifier, flavor for yoghurt. In pharmaceutical industry, it is used as anticoagulant and as preservative in syrup manufactured goods, buffer acidity acid in cold drink prevent acid in dairy products, used as binder in cheese and minced meat, acid coagulant in jellies and jam, emulsifier and stabilizer, in cheese and ice cream.
Molecular formula: CH3CH2COONa
Molecular weight: 96.07
Packing:
Sodium Propionate
is packed with polyethylene bag as liner and a compound plastic woven bag as the outer layer. The net weight of each bag is 25kg.
Storage and transport: Kept in tightly-closed containers, it should be stored in a dry and ventilative Warehouse, kept away from moisture and hot, furthermore, it shuold be sctored separately from poisonous substances.
Index

BP93

FCC-IV

Appearance

colourless or white crystalline powder

Identification test

-

accord with the test

Content(Na3C6H5O7.2H2O)%

99.0-101.0

99.0-100.5

Sulphate, ≤%

0.015

-

Heavy metals(as Pb), ≤%

0.001

0.001

Oxalate, ≤%

0.03

-

Easily carbonized substanctes

accord with the test

-

Chloride, ≤%

0.005

-

Loss on drying,%

11.0-13.0

10.0-13.0
Other hot products:
Calcium Propionate
,
Sodium Benzoate
,
Benzyl benzoate